Move your feet
for
freedom.
Run or walk in the HER Freedom Run and end human trafficking, one step at a time.
For too many women —
The steps to recovery
look and feel impossible.
Experiencing freedom after being trafficked is not a sprint. For most women, recovering their lives is an arduous marathon. Financial challenges, legal issues, addictions, family difficulties…the struggle looms before them, and they often face it all alone.
Freedom House, a safe place to land, is crucial.
Once fully funded, Freedom House will be a safe house for survivors to live while they rebuild their lives. Having such a secure place can be the difference between a woman reentering life whole and healthy or getting caught in destructive conditions again.
Freedom House is only possible with your help.
Will you commit to walking or
running 50 miles by October 9, 2021?
Walk or run 50 miles on your own time and in your own community, and raise pledges for the miles you cover.
We know that survivors need support reentering the world. The big question is, how do we fund a place like Freedom House, where women have a safe place to live and the holistic care they need to recover?
Our friend Ryan has been asking that question as well, and he's found one answer: running.
On October 9th, Ryan is running an ultramarathon — 50 miles — on behalf of Freedom House. He says it will challenge him in ways he can't even imagine, but the difficulty is nothing compared to what many endure as victims of human trafficking.
He's asking you to join him, in your own city and at your own pace, to raise awareness of the problem and $250,000 towards a solution — Freedom House.
Read more of Ryan's story.
At 38 years old, Ryan found himself living on autopilot, settling for less than the life he'd wanted. He made a decision: to take ownership of his life, become the person he wanted to be, and stop making excuses for all of his misfortunes.
To help break a long-lasting tobacco addiction that had control of him, he took up running in December, 2018. Having never been a runner, it wasn't easy to get the ball rolling. But through determination and dedication, he lost 70 pounds, made an important career change to serve as the VP of Commercial Lending at Oconee State Bank, and focused on becoming the most effective advocate for his clients, and the best husband and father possible.
During this perspective-shifting time, he began to take a deep look at the horrific problems of sex trafficking and human trafficking. He was heartbroken by what he learned and decided one of his life's missions would be to bring awareness to these evils while looking for ways to bring an end to them.
Running is one of those ways. Long runs are grueling, but he's pushed through the pain to find positive gain in his personal life; so why not use that same challenge to bring awareness and support for suffering victims?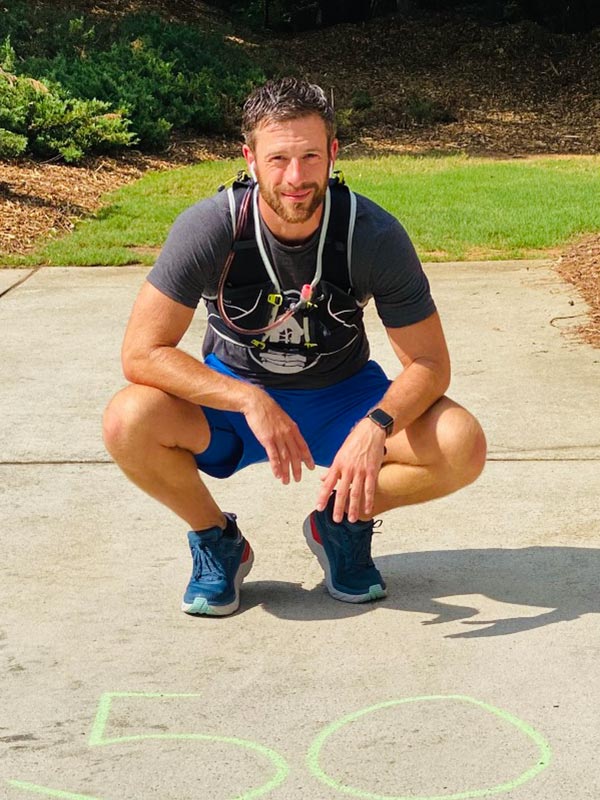 When you join, you make it possible for women to walk into a restored life.
Here's a little more about what your support will make available for survivors.
Wrap-Around Services
Freedom House will provide women with two years of rent-free residence, while offering holistic services, including therapy, healthcare, addiction counseling, legal support, and a job at Freedom Boutique.
Therapeutic Care
Modeled after our sister organization, Thistle Farms, we tend to the needs of a woman's whole being. In an environment of rest, joy, and relationship, we help them find hope and restore their sense of self-worth.
Opportunities to Thrive
Women will leave Freedom House with money saved, relationships mended, and connections to quality employment opportunities. They can enter the world with confidence, knowing the DIVAS community is always there for them.
Your miles make her steps toward healing so much more likely to succeed.
Divas who win helped me break free from the sex trade. Their prayers and support have given me freedom from the bondages that come from survival sex work and addiction. Absolutely love these ladies and their mission.
As a survivor, there have been many days that I wasn't sure how to take the next step but DIVAS showed me that I'm not alone in my experience and we are like an army of women that encourage each other and have each others' backs.
Recovery has afforded me a life I could have never imagined! The ability to not only get better myself but to serve others by sharing experiences, strength, and hope that they can too! I am a wife, a daughter, a sister, a friend, and a peer to walk along side others in their walk today!
Revive hope in desperate hearts.
Your steps lead to a world of difference.
Click the button below and follow the easy steps to create your fundraiser. Set a goal for the amount you want to raise, and ask all your family and friends for pledges.
Log miles & collect pledges.
From August 9th – October 9th, join in the HER Freedom Run.
Walk or run 50 miles on your own time, in your own neighborhood, collecting pledges on your user-friendly fundraiser page for the miles you cover.
Watch lives be transformed.
Your support means so much to us and could mean the world to a survivor. We'll keep you informed as Freedom House opens, and you'll get to see how lives are changed, thanks to your help!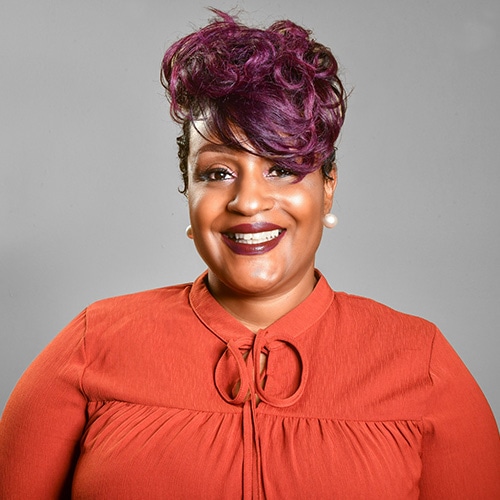 Thank you for checking out DIVAS Who Win-
Hi, I'm Chanda, the founder of DIVAS Who Win. If human trafficking seems so heart-wrenching and hopeless you'd rather look the other way, I understand. I know the horrors of human trafficking first hand. And after diving into the work of helping survivors, I know how staggering the need is.
But please hear me when I say, our efforts to make a difference are working!
Based on my own experience and the transformations of women around me, I have no doubt that women recover better when they do so together. That is why I opened Freedom Center, and why I am so passionate about opening Freedom House. On average, 150+ women visit Freedom Center, a non-residential facility, every month. They don't just drop in on occasion — they visit an average of 4-6 times per month and stay an average of 60-90 minutes each time they're here.
So many women are hurting and alone. I'd like to change that. Through the grace of God and with your help, I am confident we can.
YOU MIGHT STILL BE WONDERING —
What if I don't make my goal?
All miles & pledges contribute to the collective goal of reaching 50,000 miles as a community. In other words, every step counts!
Can I connect with others in my city who are also running?
Absolutely! You can connect with participants in our city and beyond using the Strava app. Let's make this a nationwide movement!
When will Freedom House open?
After raising the $250,000 needed, the Freedom House will be well positioned to open in January 2023.
Have another question? Contact us.
Survivors deserve a path to freedom.
Your support will send a loud and clear message to women in desperate moments:
They are not alone, and help is on the way.